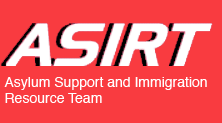 ASIRT is permanently closed.
You can use the OISC site to search for a registered immigration advisor, including advisors who do not charge a fee.
You can use the Law Society site to search for a solicitor.
Retrieving case files
If you are a former client of ASIRT, we will keep your case file for 6 years after the case was closed.
To ask for your file, please email files@asirt.org.uk.
This address is for requesting case records only. No immigration advice will be given. Emails or queries other than requests for case files will not be answered.